About
Strut L.A. has been owned and operated by Tricia Urbaniak Boylan since February of 2009.
After moving from Chicago to California in 1998, Tricia knew that Southern California was the place for her to grow and develop her aspiring fashion career.
After graduating from Brooks Fashion College, Tricia had the opportunity to work in showrooms such as BCBG and Karen Kane. She Moved her way up the showroom ladder, before gaining valuable experience as an accessory buyer for a small retail chain in Southern California. In 2001 she took a position as a showroom manager for Frazier- Lepore and Associates, a well-known, fashion accessory showroom at the California Market Center. After managing the Frazier-Lepore Showroom for 8 years, she had the opportunity to start a showroom of her own. Thus, Strut L.a. was born.
Tricia still showcases many of the same lines as Frazier-Lepore. Under Strut L.A., Tricia represents mid to high end, quality fashion jewelry and accessories. Things are always changing in the fashion world, and Strut LA strives to offer lines to their customers that would make their experience a ONE STOP SHOP, during shows and markets. Focusing on customer service, Strut L.A., is known for immediate response to customers day or night and even on the weekends!
Strut L.A. is typically open Monday Thru Friday, 9-5, but because she is a ROAD WARRIOR, it is always best to call first.
Meet our team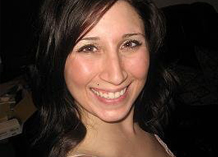 Owner
Tricia Boylan